What are Sober Companions?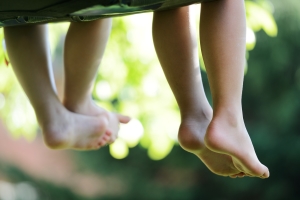 The mind of an addict is a clever and cunning one. If you or your loved one is an addict, you know this statement to be true. That cunning mind might have served the addict well while active in their addiction, but it can become a hindrance to sustained sobriety. Why?  No matter how committed an individual is to getting sober and staying sober, the battle to quiet that incessant mental addict chatter is difficult to overcome—especially in the first year of recovery.
As any addict will admit, the little addict voice is always present, always chirping away in their ear.  Our Sober Companions are here to help client's hear and heed the voice of successful recovery.
So, you or your loved one is ready to do what it takes to get clean, to stay clean and enjoy a satisfying life. Let's face it, knowing that relapse is a potential threat to that plan, you could likely benefit from some help in the early days of your sobriety. A solid post-treatment plan should include enlisting all the help you might need in order to succeed.
How Our Sober Companions Help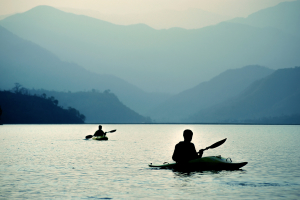 Once you have the discharge papers in your hand from the treatment facility you are free to utilize all the tools you have gained from the rehabilitation center. You have the ability to exercise your free will, to navigate the obstacles ahead in hopes of a lifelong recovery. Here's the thing….. it isn't realistic to believe that you will have the will or strength to overcome every obstacle that may interrupt your recovery walk. A Sober Companion can walk beside you in those tenuous first days or weeks, and support you through the struggles of early recovery.
Sober Escorts, Inc. can arrange for you to have a Sober Companion to be available 24/7 as you face the challenges ahead.
Our Sober Companions can help you maintain your sobriety in the "real world," outside of the safe and structured addiction treatment center environment.
They will help you in a myriad of ways:
They will help you prepare your living space for sobriety
They will encourage regular sleep habits
They will help you plan a healthy diet
They will encourage fitness and wellness routines
They will transport you to meetings
They will encourage you to participate in the activities of your recovery community
They will transport you to appointments
They will help you develop a network of positive people who will support your recovery
They will help you develop daily practices that will help prevent relapse
They are there to talk with and share concerns with
They will encourage actions that build self-esteem
Sober Companions develop a close bond and trusted relationship with clients, and tailor services individually to each client's situation, needs, desires, and goals.
It is much more effective to arrange to have a Sober Companion in place immediately following treatment than after a relapse has occurred, as the relapse rate in the first days and weeks post-treatment are very high.
After working so hard in the detox and rehabilitation program to get clean and sober, it simply isn't worth the risk.
Who are the Sober Companions?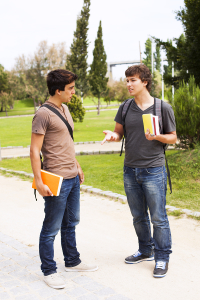 Sober Companions are not therapists, sponsors, nurses, or doctors, but they will help clients select appropriate professionals who can assist in recovery, including therapists, counselors, support groups and others. The Sober Companion will work closely with these professionals in the best interests of the client.
Our Sober Companions have walked the walk. They have an average length of sobriety of 12 years, and come from all walks of life. The Sober Companions at Sober Escorts, Inc. are well traveled, well read, intelligent, and caring. Our team of Sober Companions is comprised of women and men of all age groups and backgrounds.
We have adults in their 50's and 60's, and 26 year olds. We have guys that used to make over a million dollars a year and the business or trade that they were in was not good for them.  Now they work with us helping others – and it's good for clients – good for them – and good for us.  We have the woman who grew up with the silver spoon and spent the trust fund she inherited, and we've also got the guy that is 6'6 and former Mexican mafia.  We have the former party-animal-supermodel, turned RN who stays well by helping both herself and others.   Our team of Sober Companions comes from a variety of backgrounds and ALL of them work a program of recovery today that we admire.
Individuals that we know and respect within the recovery industry recommended many of the Sober Companions on our roster to us.  They come from a variety of cultures, backgrounds, industries, and religions.  Some have formal educations; some graduated the school of hard knocks, and some both.
Our Sober Companions Help You Acheive Your Goals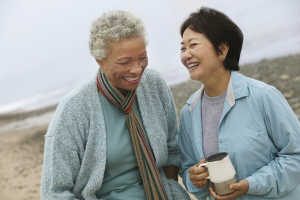 If you or your loved one has completed an addiction treatment program in the past and experienced a relapse thereafter, or is having a difficult and stressful time adjusting to the thought of daily living outside of structured treatment, a Sober Companion can help increase the odds of staying healthy in recovery.  They work with clients to implement daily practices that help prevent relapse, live effectively in recovery, and make choices and take actions that increase self-esteem and habituate wellness routines.
While Sober Companions work with clients both in active recovery and those who have relapsed, our experience demonstrates that hiring a Sober Companion prior to the stress, anxiety, and triggers that appear after discharge will increase the likelihood of sustained sobriety. A Sober Companion helps with the uncertainty and stress of post-treatment by guiding clients to make healthy choices and habituate right actions that build self esteem.
We match each Sober Companion to the client and the client's needs. Often that means we will choose a companion for a client of the same age, similar socio-economic background and similar (healthy) interests.  Please contact us to discuss your specific needs, and to determine if a Sober Companion is right for you or your loved one.
Sober Escorts, Inc. operates worldwide, with services available in most metropolitan centers, including New York, Los Angeles, Miami, Chicago, San Francisco, London, Paris, and many more. Call us at (877) 218-3800 for a discreet and cost-free consultation.
                                                                  "We Care – We've Been There"
"I only wish I had known about the services offered by Sober Escorts, Inc. When I picked up my 24-year-old son at discharge, no one told me that he should not be left alone at his apartment. I stayed with him for 3 days, got him to an AA group, and then left to return to California. The next day, my son relapsed and jumped off the 4th floor of his apartment building. Sober companionship could have prevented that tragedy."

-Anonymous
"The dark past is the greatest possession you have — the key to life and happiness for others. With it you can avert death and misery for them."

– AA, 2001, p. 124
Hours of Operation
Mon-Fri 9a-9p Eastern (EDT)
Sat & Sun 10a-7p Eastern (EDT)
Telephone
Main:  352-236-0127
Toll Free:  877-218-3800
Fax
352-438-1145
Email
[email protected]
Mailing Address
Sober Escorts, Inc.
351 NE 8th Ave
Ocala, FL 34470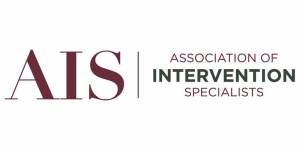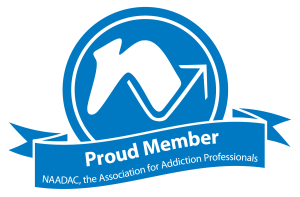 "My experience is that addiction and/or trauma treatment can be a life changing experience – if you get there. To get to or from treatment safely, for myself or for a loved one, there isn't anyone that I would trust more than Sober Escorts."
"I was no novice when it came to chemical dependency treatment. When I admitted this last time I felt that it was just an effort in futility. On the way to the treatment center my sober escort gave me the encouragement and the hope I needed. Now that I've been discharged, Sober Escorts is still a part of my support network. I've called several times. They have always made themselves available. I don't always hear what I'd like to but I do hear what I need to. They do care and I am truly grateful for them."
"If it weren't for Sober Escorts (Rick) I definitely would not have made it to treatment safely. When I arrived at the airport Rick was there on time and waiting. The ride was great. Good music and laid back atmosphere. Rick is an easy person to get along with so conversation was good. Since Rick is in the program it took the edge off the ride and allowed me to not stress out as much. My experience was a good one with Sober Escorts and I would choose them again."