Addiction Recovery Support Services from Sober Escorts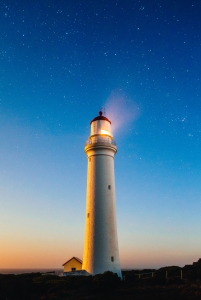 At Sober Escorts, Inc. our mission is to help our clients achieve and sustain sobriety to ultimately enjoy a lifelong recovery from addiction. The team at Sober Escorts, Inc. has earnestly invested their hearts in this mission, and they dedicate their lives every single day to help their clients on the path to a full recovery.
The initial idea, to assist clients with the various transitions in their journey towards recovery, came to founder Rick Parrish in 2004 while he was himself still in treatment for his addiction.
As he witnessed his friends relapse soon after discharge, he realized that a profound difference could be made by simply having someone assist and guide the newly sober upon discharge.
Rick reasoned that if people just had someone with them for the first days or weeks, someone firmly grounded in their own recovery, that they would stand a much better chance staying sober.
Now, over a decade later, Sober Escorts, Inc. proudly offers a menu of dynamic and proven services that are tailored to meet the specific needs of each individual client. Services include:
Sober transport services
Sober coaching
Sober companions
Interventions
Assessment and placement services
Case management services
Sober Escorts, Inc. maintains a roster of hundreds of dedicated and highly skilled men and women, strategically located across the U.S. and abroad. Our professionals are fully bonded and insured and have all received a thorough background check. The majority of our team members are in recovery themselves, with an average length of twelve years sobriety. The team is devoted to helping others not only get through the difficult early recovery phase, but even just getting them into treatment in the first place so that they, too, can experience full and rewarding lives.
Collaboration – The Key to Success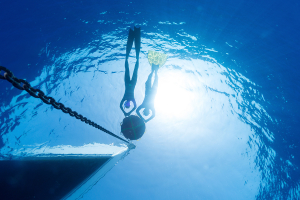 It truly does take a village to usher an individual from a life of addiction towards one of sustained recovery. From the support and love of family and friends, to the many addiction and behavioral health professionals who aid in treatment, to the professional services utilized post-treatment, many diverse talents and skills come into play with the one goal of helping someone get clean and sober.
Sober Escorts, Inc. serves as the important trim tab on the boat of recovery, with an array of services available to assist and dovetail with other experts involved in a client's recovery. We regularly collaborate with families, addiction treatment facilities, private practice therapists, case managers, interventionists, attorneys, client's managers or agents, and consultants to help clients attain a smooth transition between the various services involved in their recovery.
What Sets Sober Escorts, Inc. Apart?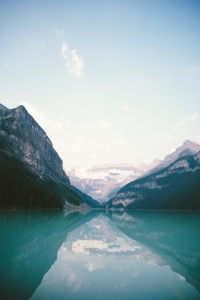 Addiction knows no boundaries. Rates of alcohol and drug addiction continue to rise worldwide, and Sober Escorts, Inc. is positioned to have services available virtually anywhere in the world at a moments notice. Our recovery professionals typically are on scene within hours, ready to help.
"We Care — We've Been There" is much more than a marketing slogan.  It's the truth.  Every sober escort, companion, coach, case manager, and team member has been directly impacted by the disease of addiction, and has real-world experience helping others navigate life in recovery.
Sober Escorts, Inc. is also unique in how it structures its fees. Many sober escort service providers charge astronomically high rates. At Sober Escorts, Inc. we don't want cost to be a factor that prevents someone from seeking help for his or her addiction. Our fees for most services are roughly half the cost of similar services from other providers. If we can't help you we promise to provide a referral for a program or service appropriate to meet your needs.
About Our Founder – Rick Parrish
An entrepreneurial spirit is what differentiates dreamers from doers. Rick Parrish boasts over 30 years of business successes. Most admirably though, is how he has risen to success. By not adhering to dogma, Rick conducts his ventures through his own credo: "We Care – We've Been There".
With $600 and a dream, Rick built Sober Escorts, Inc. (SEI) to use his own experience with addiction and recovery to create a company whose purpose was to help those suffering from the disease of addiction and their families to heal through the idea of connection.
At the young age of 22, Rick's story began through the creation of a small insulation company. Since then, he has founded and operated three other successful small businesses. He has also traveled the world, living and working in Australia, New Zealand, Belize, and Hungary, cultivating his worldview and international business experience.
Despite his external successes, Rick found himself in the throws of addiction. He had to lose everything in order to create his greatest accomplishment: Sober Escorts, Inc. Rick founded SEI in 2004, and grew it into a business with 300 active contractors, and a network of over 1,800 worldwide contractors ready to be of service to their clients. Many of who are degreed, licensed, and/or certified professionals in the recovery field.
"During my career in business and in addiction I have been way up and I have been way down. I've flown in private jets and spent the night at The Salvation Army. It was always the addiction that took me to the low points."
Using his own experience, Rick carries his business on the principles of recovery, compassion, and connection. A pioneer in the recovery companionship industry, Rick offers services that allow for those seeking recovery to not have to do it alone. He had a second chance, and his personal mission is to make sure others have that same opportunity.
Rick currently resides in Ocala, Florida, with his wife, Jamie Eater, SEI's Executive Director. They have two lovely daughters, Jessie and Allie, who are learning to carve out their own paths in this world.
About Our Executive Director, Jamie A. Eater, MSW, CAP, CIP, CTT
Having spent over 20 years working in the addiction recovery space, the breadth of clinical experience Jamie brings to Sober Escorts allows for a truly solution-oriented and client-driven approach to both client and family care. As Executive Director, Jamie oversees all interventions, sober companions, and recovery coaching.
Jamie's ultimate goal when working with those suffering from the disease of addiction, as well as their families, is to create a meaningful support system to help everyone heal.
With her extensive clinical background working with dual diagnoses clients, Jamie is able to recognize and genuinely understand how trauma and co-occurring diseases and process addictions can be overwhelming for everyone involved. Because of the need for accurate diagnoses and effective treatment, Jamie ensures each client is paired with absolute best treatment provider that offers evidence-based modalities and programs to address their specific needs. Following treatment, she puts the same level of careful consideration into placing the client with a companion that it best suited to help them incorporate healthy lifestyle strategies and guide them into living recovery on a daily basis.
Connecting clients with best-fit treatment programs and sober companions is Jamie's specialty.
The challenges of early recovery do not begin and end with the client alone. The entire family unit is often in crisis and in need of support. Jamie helps clients and families alike navigate the challenges and complexities of early recovery through establishing thoughtful plans from intervention through treatment aftercare.
Jamie graduated with her Masters Degree in Social Work in 1998 from the University of Central Florida. After graduation, she began her career in the field of Addictions & Mental Wellness, focusing on dual diagnoses, at a private psychiatric hospital in Port St. Lucie. As her areas of interest became more focused on chemical and process addictions, she worked as a Clinical Case Manager for Hanley Hazelden, and then as a Primary Therapist at The Refuge – A Healing Place. She came on board full time to Sober Escorts as Executive Director in March 2012.
Jamie is a Master's level Social Worker and also holds Board Registered Interventionist Level II (BRI-II), Certified Interventionist Professional (CIP), a Certified Trauma Therapist (CTT), Master's Addiction Counselor (MAC), and Certified Addiction Professional (CAP) credentials. She is also heavily trained in breath work, EMDR, DBT, and hypnosis.
"By doing my own healing, I have learned good habits and have both the heart and ability to help others understand and accept they, too, can create new habits, which will change their lives for the better. I can support people as they come to believe there is hope through even the smallest change, and I will convince them they can transform their lives by working for their own needed change."
Whether she is in the air or on the ground, Jamie can always be found helping those who need her most. Currently residing in Ocala, Florida with her husband and Sober Escorts Founder, Rick Parrish, Jamie also brings the art of healing and power of laughter into her own home. With her two adult daughters living nearby, Jamie never fails to make time for a home cooked meal with her family.
We believe that everybody deserves the best shot we can give them at this thing called recovery. The problem is that most people who have this disease of addiction cannot do it by themselves. Most of what needs to be done is very simple — but it is not easy. Every person that I've ever taken to treatment, myself included — our self esteem was in the toilet – and improving self esteem is a BIG key in the recovery process. Building or rebuilding self esteem is actually very simple. You do so by doing esteem-able things. it doesn't how matter how big or how small they are initially. It's just about consistently doing the next right thing. Saying what you mean and meaning what you say. So our mission then is to help client's do the next right thing for themselves and those they love….until they can do it for themselves. We work to work ourselves right out of a job. We say what we mean and mean what we say: "We Care — We've Been There."
– Rick Parrish, Founder & President, SEI
Hours of Operation
Mon-Fri 9a-9p Eastern (EDT)
Sat & Sun 10a-7p Eastern (EDT)
Telephone
Main:  352-236-0127
Toll Free:  877-218-3800
Fax
352-438-1145
Email
[email protected]
Mailing Address
Sober Escorts, Inc.
351 NE 8th Ave
Ocala, FL 34470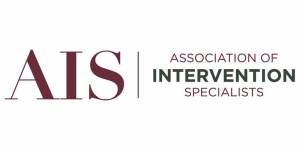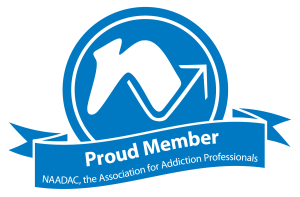 "My experience is that addiction and/or trauma treatment can be a life changing experience – if you get there. To get to or from treatment safely, for myself or for a loved one, there isn't anyone that I would trust more than Sober Escorts."
"I was no novice when it came to chemical dependency treatment. When I admitted this last time I felt that it was just an effort in futility. On the way to the treatment center my sober escort gave me the encouragement and the hope I needed. Now that I've been discharged, Sober Escorts is still a part of my support network. I've called several times. They have always made themselves available. I don't always hear what I'd like to but I do hear what I need to. They do care and I am truly grateful for them."
"If it weren't for Sober Escorts (Rick) I definitely would not have made it to treatment safely. When I arrived at the airport Rick was there on time and waiting. The ride was great. Good music and laid back atmosphere. Rick is an easy person to get along with so conversation was good. Since Rick is in the program it took the edge off the ride and allowed me to not stress out as much. My experience was a good one with Sober Escorts and I would choose them again."
"My experience of the service provided by Sober Escorts, especially Jamie Eater, is an experience that will last a life time. In my families situation it was a decade of trials and tribulations that led us to contacting Sober Escorts, who came highly recommended from a dear friend.

I was inspired from the first point of contact. I quickly laid out 10 years of struggles to Jamie and she just as quickly was able to internalize what I was explaining and come back with immediate recommendations. Things to consider, actions to take, things to weigh out, moreover, re-contextualize the meaning of being a stand for our loved one and the ones that have been affected by this situation. It was until a few days later that Jamie, myself and another family member made our decent to the location where our loved one was located. In that time Jamie stayed in contact with me every day. Checking in to make sure that I was ok, that my family was ok, and most importantly that our loved one suffering from this disease was ok. The integrity, love, compassion, and endless commitment to having our intention of getting my sister to treatment was never lost throughout the process. Jamie, continued to create a safe, non-judgmental, loving and inspiring environment for all parties involved to feel free to express their concerns, feelings and apprehensions. There are no words that can describe the comfort that was brought by her. Her knowledge, experience and again her commitment to her work simply is what carried this intention from a thought to a reality. I write this today with the understanding that, having Jamie and Sober Escorts be a part of this process couldn't have been a better decision. One of the best that I have ever made in my life. To Jamie and the Sober Escorts family, thank you for what you have done and continue to do for families all over. I am forever grateful for you all!"