Professional Addiction Recovery & Co-Occurring Mental Health Services
Sober Escorts, Inc. provides important services that assist the individual in early recovery to prevent relapse. Our full range of services are available worldwide.  Call us 8am to 11pm (Eastern Time) for a confidential consultation at: (877) 218-3800.
We provide a full range of custom-tailored pre- and post-addiction treatment services to individuals seeking to achieve long-term sobriety. Because relapse deeply impacts family, friends, and colleagues, our services to help their loved one remain successful in recovery also support their interests.
The team at Sober Escorts, Inc. has devoted their lives help others recover from addiction.
Each of our sober escorts, sober companions, sober coaches, interventionists, case managers and core support team has met rigorous standards including professional real-world experience and a thorough background check.
They are also in recovery and will conduct themselves with the highest ethical standards. Every team member is insured and bonded. They are trustworthy, experienced, professional, dependable, and caring individuals who are well travelled, well read, and grateful to share their wellness habits, experience, strength and hope with you or your loved one.
Ensuring Successful Addiction Recovery
When an individual makes the decision to get clean and sober, to transform their lives, it has not come easy to them. It is an agonizing decision-making process to actively choose to give up their drug of choice and submit themselves to the difficult journey towards sobriety.
But without putting in place a sound plan for relapse prevention, all of the effort to get sober could be wasted if relapse occurs.
For this reason, Sober Escorts, Inc. has a menu of services that will buttress the treatment plan and solidify aftercare, diminishing the chance of relapse significantly. Our services include:
We believe that everybody deserves the best shot we can give them at this thing called recovery. The problem is that most people who have this disease of addiction cannot do it by themselves. Most of what needs to be done is very simple — but it is not easy. Every every person that I've ever taken to treatment, myself included — our self esteem was in the toilet – and improving self esteem is a BIG key in the recovery process. Building or rebuilding building self esteem is actually very simple. You do so by doing esteem-able things. it doesn't matter how big or how small they are initially. It's just about consistently trying to do the next right thing. Saying what you mean and meaning what you say. So our mission then is to help client's do the next right thing for themselves and those they love….until they can do it for themselves. We work to work ourselves right out of a job. We say what we mean and mean what we say: "We Care — We've Been There."
– Rick Parrish, Founder & President, SEI
Hours of Operation
Mon-Fri 9a-9p Eastern (EDT)
Sat & Sun 10a-7p Eastern (EDT)
Telephone
Main:  352-236-0127
Toll Free:  877-218-3800
Fax
352-438-1145
Email
[email protected]
Mailing Address
Sober Escorts, Inc.
351 NE 8th Ave
Ocala, FL 34470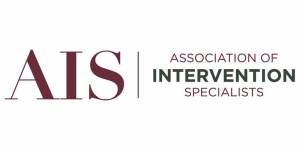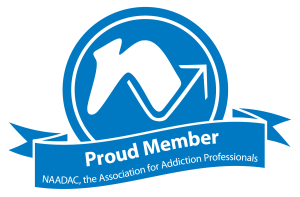 "The Refuge has been working with Sober Escorts since they transported their first client successfully to treatment. We have come to rely on the exceptional service and professionalism they provide for our clients by transports to and from treatment, Interventions, case management services for our alumni and sober companions. Sober Escorts has shown love, compassion and integrity in their interactions with clients, staff and families. They have shown through the quality of their work that they not only care but are as invested in our clients' success as we are."
"I couldn't be more pleased with the sober companions work with our son. He is truly a blessing to my son, his sobriety, and me. In the seven years that he has struggled with his addiction since the traumatic and sudden death of his dad, we have never experienced a professional who has so deeply and profoundly cared about his success. For this, as well as the sober companion's technical competencies and intuitive sense of who my son is and his needs, I am deeply grateful. He has been spot on in every instance. Please pass my comments on to the Sober Companion). Being in the service industry myself, I know feedback is always appreciated!"
"I have had the opportunity of working with Sober Escorts, Inc. in many capacities over the past 8 years, and I have been consistently impressed at the level of professionalism, compassion, and care that they bring to this industry. No matter what the job entails, I know that clients and families in their care will be met with unwavering dedication their wellbeing. I have personally witnessed both Rick and Jamie go above and beyond for their clients, operating always with the highest level of integrity. There is no company that I would trust more to work with a client, or a loved one, during such a critical and overwhelming time in their life."
"Thank you so much for everything. Your company is wonderful and our son's Sober Companion was absolutely amazing! My son thought he was awesome. He helped make a very difficult situation better than we thought possible!"

"My Sober Coach helped me develop social skills, build confidence in myself, and set and achieve personal goals. He challenged me in ways that helped me grow as a person and helped me move towards independence and self sufficiency. I continue to apply the skills he taught me in my life today, and as a result, I continue to move forward in life as a productive member of society."
At Sober Escorts, Inc. we are experts at detecting the signs and signals of impending relapse. No one can claim to predict when a relapse will happen, not the client and not the service provider. However, because most of the team is in the program they can recognize the common triggers in their client and intervene:
HALT: Hunger, Anger, Loneliness, Tiredness
Taking recovery for granted, not working the program
Depression
Self-pity
Being overly confident
Feelings of frustration
Living as a "dry drunk"
Expectations are unrealistic
Sober Escorts, Inc. team members are hyper-vigilant in assessing a client's behaviors for signs of relapse triggers.
Our sober escort, sober companion, and sober coaching services compliment the aftercare provided by the primary addiction treatment provider by insuring that the client is not left to their own devices when supervision is clearly indicated.   Recovery from addiction is a dynamic and ongoing process, and the services offered by Sober Escorts, Inc. provide a tertiary strategy for the client to maintain sobriety.
Sober Escorts, Inc. is a fee-for-service company, normally a flat per day/week/month, or year fee, plus expenses. Our rates are very reasonable and affordable, and based on asking ourselves what we could afford if we needed to help a loved one of our own. We work with each client to ensure that expenses are kept as reasonable as possible, and are tailored to each client's needs.
Each service is based on what works, and has evolved as real-world results dictate our best practices.  In addition, though we categorize our services in an effort to efficiently deliver them, each client's unique situation will determine the services we recommend, how they are delivered, and by whom.
Please contact us toll-free at our hotline for drug and alcohol addiction help: 877.218.3800. The free and confidential consultation will hopefully be the beginning of a new and sober life.
Sober Escorts, Inc. operates worldwide, with services available in most metropolitan centers, including New York, Los Angeles, Miami, Chicago, San Francisco, London, Paris, Dubai, and many more.
                                                                                                  "We Care – We've Been There"