Recovery Coaching with Sober Coaches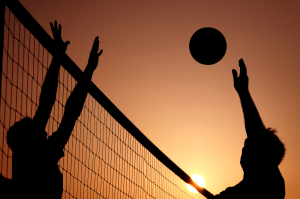 How does anyone become great at something? The answer is with guidance and practice. Sober Coaches help people entering recovery practice their recovery skills, and guide them every step of the way, so that when life inevitably throws them a curveball they will be prepared.
Recovery Coaches, also known as Sober Coaches, provide part time support for people entering recovery who are looking for help navigating early recovery. Sober Coaches provide encouragement, accountability, wisdom, and experience. We help clients implement the skills they've learned in treatment and translate those lessons into the real world. Sober Coaches help clients identify potential danger before it arises. We help clients to identify goals and implement specific action plans to achieve their dreams and develop a sober lifestyle Coaching can be set up for just a few hours a week, or for every afternoon, or for eight hours a day/7 days a week—the schedule can be tailored to the client's specific needs and goals.
Some clients are not comfortable having a roommate, such as a Sober Companion, and desire their space. At the same time, they are well aware of the pitfalls of attempting to navigate recovery completely on their own. Imagine how much more secure and confident a client feels knowing that they have someone engaged in their recovery with them, someone they can trust and count on to have their best interests in mind at all times.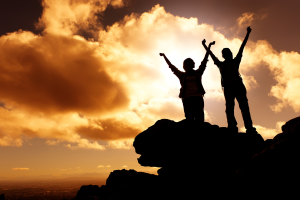 The clients that retain a certified Sober Escorts, Inc. Recovery Coach will actually help design and implement their own Life Action Plan.  The plan is designed and adjusted according to the client's daily choices, behaviors and needs.
The Life Action Plan taps into a client's strengths, minimizes weaknesses, and helps a client abstain from active addictive and/or codependent behaviors.
The Life Action Plan, as well as the Recovery Coaching contract itself, is a collaborative and client-centered plan. At Sober Escorts, Inc. we believe the client knows best what has or hasn't worked in their lives.
Our coaches work with each client to highlight, leverage and grow their own strengths as the basis for deciding who they want to be in the world; how they show up, and what needs, goals, and actions are most important to them.
Our Recovery Coaches hold the client accountable to their own plan, helping them realize the life goals and dreams that they have identified as important to them.
What Our Sober Coaches Do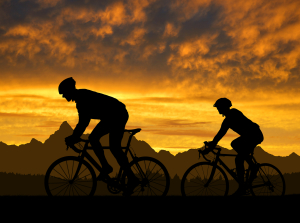 Recovery happens on a continuum. It is not an event that happens, but a lifelong journey to health and wellbeing. Our Recovery Coaches help clients gravitate more consistently toward choices and behaviors that bring desirable rewards. The coaches also hold them accountable to the undesirable consequences that poor choices and behaviors create.
Clients with a Sober Escorts, Inc. Recovery Coach can expect to witness real improvement in their lives as they begin to realize their short and long-term goals. Our Recovery Coaches are skilled communicators and can convey practical guidance to the client in the one-on-one setting that helps the client improve their own communication skills. As they learn new communication skills they are then equipped to take responsibility for the relationships in their lives. As a result, families, loved ones, co-workers and friends become beneficiaries of Recovery Coaching as well.
Although several of our Sober Coaches are also Certified Addiction Therapists, they do not act as a client's therapist. There is little emphasis on the past or related traumas and they do not diagnose or treat addiction or mental health issues. Rather, focus is placed on the client's strengths, dreams, objectives, and the choices they make and actions they take each day.
The coach provides their expertise, guidance, skills, and own success in recovery to help define and support the steps defined in the Life Action Plan. This dynamic between client and coach is what sows the seeds to enact powerful change that leads to successful day-to-day living. Our coaches ask the tough questions and listen carefully to the answers; helping to reflect back with clarity the client's own intentions for themselves and their lives.
Who are Our Recovery Coaches?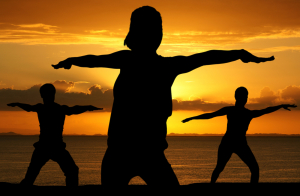 Our Recovery Coaching team is comprised of a diverse group of women and men from all walks of life. Because our clients are also from all walks of life, we custom-pair Recovery Coaches with clients based on what the client wants to realize in their own life. Our Recovery Coaches include individuals with a vast array of experience and skill sets. Sober Escorts, Inc. Recovery Coaches come from various occupational backgrounds: Nurses, lawyers, builders, writers, financial planners, musicians, artists, therapists, stunt men and more.
To retain a Recovery Coach right for you, your loved one or client, please contact us to confidentially discuss your specific situation.
Sober Escorts, Inc. operates worldwide, with services available in most metropolitan centers, including New York, Los Angeles, Miami, Chicago, San Francisco, London, Paris, and many more.
                                                                        "We Care – We've Been There"
"The test of a good coach is that when they leave, others will carry on successfully."

– Author Unknown
"I never cease to be amazed at the power of the coaching process to draw out the skills or talent that was previously hidden within an individual, and which invariably finds a way to solve a problem previously thought unsolvable."

― John Russell, Managing Director, Harley―Davidson Europe Ltd.
Hours of Operation
Mon-Fri 9a-9p Eastern (EDT)
Sat & Sun 10a-7p Eastern (EDT)
Telephone
Main:  352-236-0127
Toll Free:  877-218-3800
Fax
352-438-1145
Email
[email protected]
Mailing Address
Sober Escorts, Inc.
351 NE 8th Ave
Ocala, FL 34470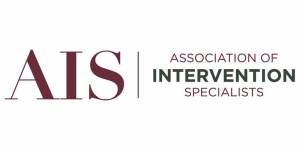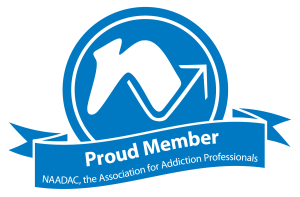 "My experience is that addiction and/or trauma treatment can be a life changing experience – if you get there. To get to or from treatment safely, for myself or for a loved one, there isn't anyone that I would trust more than Sober Escorts."
"I was no novice when it came to chemical dependency treatment. When I admitted this last time I felt that it was just an effort in futility. On the way to the treatment center my sober escort gave me the encouragement and the hope I needed. Now that I've been discharged, Sober Escorts is still a part of my support network. I've called several times. They have always made themselves available. I don't always hear what I'd like to but I do hear what I need to. They do care and I am truly grateful for them."
"If it weren't for Sober Escorts (Rick) I definitely would not have made it to treatment safely. When I arrived at the airport Rick was there on time and waiting. The ride was great. Good music and laid back atmosphere. Rick is an easy person to get along with so conversation was good. Since Rick is in the program it took the edge off the ride and allowed me to not stress out as much. My experience was a good one with Sober Escorts and I would choose them again."